Hello board gamers!

Are you looking for where to buy board games online?
Well, here I will list the best online stores for all your gaming needs. Whether it is a fun board game for the family, a niche game like a Table Top Role Playing game, a miniature wargame or an old classic like chess or Majong.
Or maybe you are after some board games accessories like a pair of beautiful dice for your geek friend who already has all the board games money can buy!
Whatever you need to augment your board gaming hobby, you should be able to find it amongst the retailers listed below!
Let'g get started!
---
Boardgamesbren.com is reader-supported – When you purchase through the links in my posts I may earn a small commission at no extra charge to you. Posts are not sponsored. Read my Affilliate Disclosure here. As an Amazon Associate I earn from qualifying purchases.
---
#1: Amazon

Amazon is an obvious first choice. It has a mind-blowingly wide variety of products on offer. It has popular board games like Articulate and Herd Mentality as well as classics such as Monopoly and Cluedo. It also has slightly more obscure games like Who Knows Where, the location guessing game and Logo, the brand-themed quiz game. You can find some absolute gems on there like this luxurious Backgammon set for when you want to find a high-quality gift.
As well as the well known fast delivery, you can sometimes catch an absolute bargain such as Confident! the guessing game which is currently going for under £20, a saving of 13%!
And it's not just board games you will find on Amazon, they also do a decent range of tabletop and miniature products
including this cool Grinning Gargoyle dice tray and Warhammer Age of Sigmar products like these Chaos Warriors.
And it doesn't stop there, you will find all sorts of treasures in the 'card games' section, the 'arcade and table top' section and the 'travel and pocket games' section, not to mention more gaming accessories and dice games!
I would recommend browsing the site through the menu options and seeing what you can unearth!
#2: eBay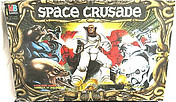 But Amazon doesn't have it all! eBay is also a great place to find games. Whether its modern games you're looking for or vintage games, ebay is a good place to hunt for a bargain! Personally I mostly use eBay for hunting down old games which are out of print like Hero Quest (note – this has just been re-released) or Space Crusade – two classics from my childhood which I just had to get copies of again for nostalgic reasons! These old games often don't come cheap as many of them are collectors items, but if you are not looking for a mint copy, you can catch yourself an absolute steal if you hunt around.
eBay is also great for finding spares for games that you own that are missing pieces, or for finding rare expansion packs to your favorite childhood games.
I am so pleased to be supporting Firestorm Games who are a UK-based independant retailer with 3 shops along the M4 corridor. They have a store in Swindon with two floors for gaming, a smaller shop in Newport and their flag-ship enterprise in Cardiff which is a mega-store with integrated bar and cafe.
If you are looking to support real gamers, rather than the internet giants like Amazon and eBay, then look no futher than
Firestorm Games. They are an official Games Workshop stockist with over 2500 titles on offer which means they are a one-stop-shop for all your wargaming needs!
On top of this they have a comprehensive website with a wide range of stock from Pokemon trading cards, Lego, Dungeons and Dragons and lots more!
There is no way I can do justice to the huge range of stock they have on offer so I would just recommned popping along to their site and taking a look!
I'll just highlight a few gems here – In addition to all of the above, they are stocking some really cool minis for the table-top skirmish game Empire of the Dead, a Victorian Steampunk skirmish game. As well as that, they support a whole host of other wargames such as A Song of Ice and Fire and Battletech to just name a couple of their extensive range.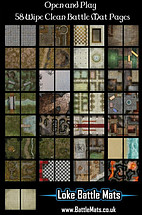 They have a huge range of paints and scenary accessories, with all the major brands, and some smaller ones and these fantastic battle maps from Loke.
The Firestorm Games board-games section is huge – they have over 25 categories of games! – and their prices compete well with other online retailers. They support over 20 different trading card systems and stock a wide range of bags and cases so you can securely carry your minis with peace of mind.
Their range of Role-Playing Games (RPGs) is staggering! There was nothing like this available when I was a kid. Finding new RPGs when I was growing up was like trying to unearth rare minerals. At Firestorm Games you can get the core rules and a whole host of supplements for many RPGS such as Call of Cthulu, Paranoia, Shadowrun and many many others!
And it doesn't even stop there! Firestorm games also has a solid range of toys, moddling kits, miniature railways, collectibles and manga/anime products on sale.
I feel like a kid in a candy shop just browsing their website and I am planning a visit to their mega-store in Cardiff as soon as possible and will be posting my trip here – so stay tuned for more!
Seriously, if you are into games then Firestorm Games should definitely be somewhere to check out


If you are into classic games such as Backgammon, Chess or Majong then Gammon Village might just be the place for you. They have an extensive range of high-quality boards and playing pieces for each of these classics as well as some gorgeous domino sets.
Gammon Village is certainly a high-end retailer so if you want cheap and cheerful then head over to Firestorm, Amazon or eBay. But if it's worksmanship and quality you are after then you can't beat Gammon Village.
If you are a serious chess player and want a product that looks and feels great then you can get some of the best sets here. Or maybe you are looking for a gift for a big backgammon fan, at Gammon village you will find some beautiful products with the best board technology around, like these luxury wood backgammon sets with their ultra smooth surface and marbleized playing pieces.
And they have a range of amazing, Italian-designed leather backgammon sets such as this Zaza & Sacci® Leather Backgammon Set which comes in a foldable leather case and with professional dice.
Gammon Village also supply a range of gaming tables with or without integrated boards which look stunning!
So if you are looking for well-crafted presents as gifts for special occasions such as wedding anniversaries or retirement presents, then look no further!
---
So, there you have it, Gamers!
I rekon you can find exatcly what you're looking for from one of the 4 retailers listed above – Whether it's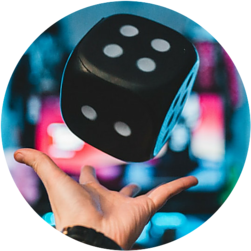 a cheap family game, a golden oldie, a modern table-top wargame or a professional classic, these guys have it covered!
Let me know in the comments below what your favorite games webstores are or if you've visited one of Firestorm's outlets.
And until next time, happy gaming!
Thanks for reading!
Brendan