Hello!
And welcome to part 1 of my top 20 family board games series of blog posts.
Here you will find a list of the top 20 family board games for you to enjoy. Some of these will be classics and well-known to you but there are also some hidden gems in there that you should definitely check out!
I've trawled the internet and looked at the stats so you don't have to! I've used a combination of sales data, to see which are the most popular games, with an added sprinkling of my own experience to curate this list for you.
So whether you are looking to buy a game for your own family or as a present for friends, you are bound to find something in here to suit.
In this series of posts we will start at #20 and work our way up to #1. This post takes us up to #17.
Let's jump right in!
---
Boardgamesbren.com is reader-supported – When you purchase through the links in my posts I may earn a small commission at no extra charge to you. Posts are not sponsored. Read my Affilliate Disclosure here. As an Amazon Associate I earn from qualifying purchases.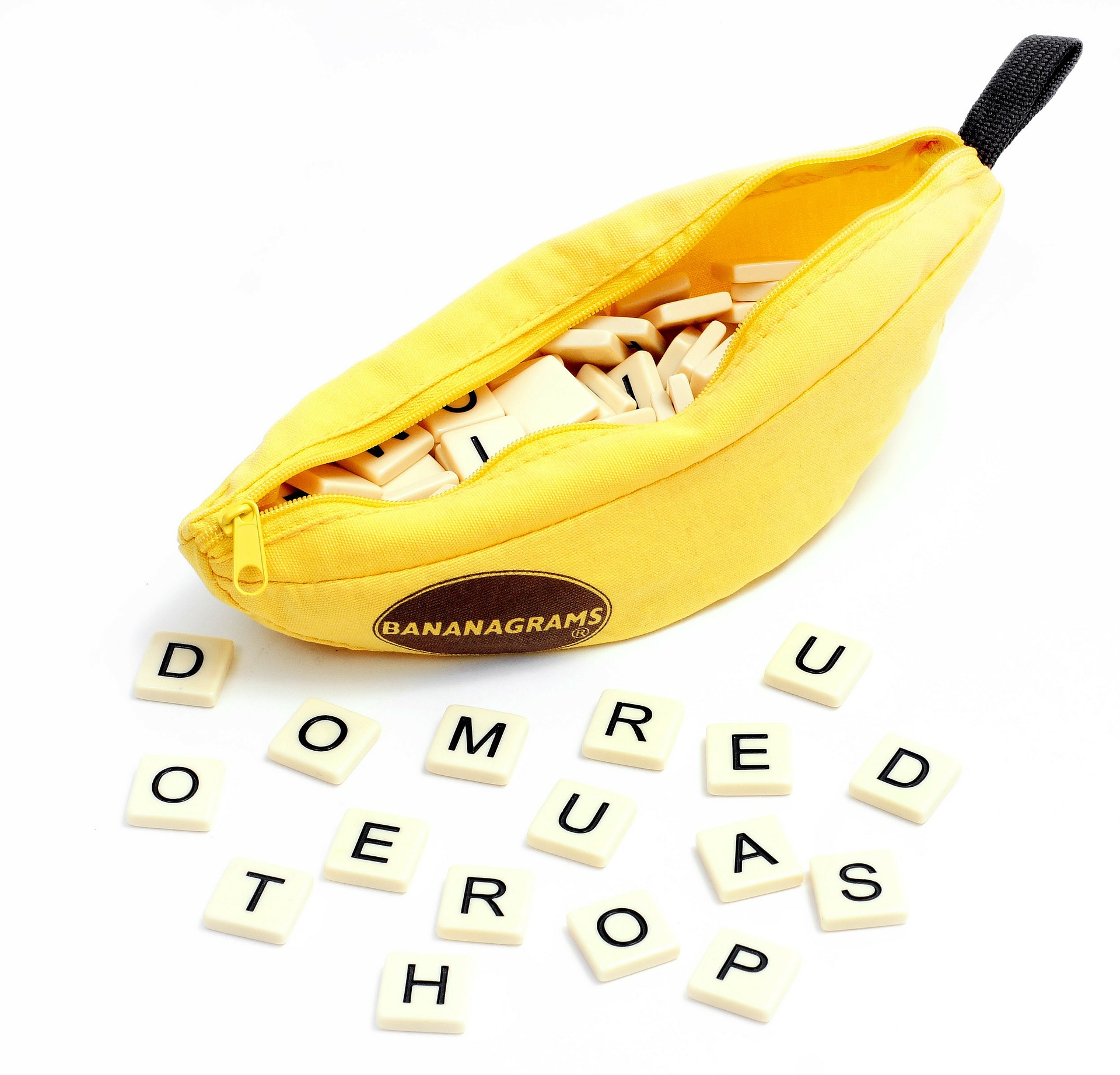 I'm really pleased to be able to include Banagrams in my top 20 even though it is not strictly a board game! Banagrams is a super fun family word game for ages 7+. It involves using your letter tiles to build and add to a word grid on the table or the floor with the first player to use all their tiles winning the title of "Top Banana"!
Playability is similar to scrabble but it is much more accessible for younger players and the packaging and tiles themselves are lovely and tactile and of a high quality. The tiles come in a bright, cheerful and machine washable case which means they are easy to transport so you can play this game almost anywhere. Really convenient to keep in your bag and pull out whenever you find yourself with a bit of wait-time when you have the kids in tow. You can play it on the floor in the doctors waiting room, on the train or at the airport – pretty much anywhere!
This is a great game for developing literacy skills both in the classroom and at home and is beneficial for any stage of development as players access it at the level that they are working at. It is good for those struggling with literacy and spelling as well as having plenty of scope for the confident readers to stretch themselves with new vocabulary. As a parent and teacher, I love it and highly recommend it!
Title: Bananagrams
Publisher: Bananagrams
Ages: 7+
No. of players: 2-6
Time: up to 30 mins

I love Shopping List! It is a really sweet game for younger children and I played it with my kids over and over when they were little. It is one of a wide variety of games aimed at similar ages from Orchard Toys and, just like many of the others, it has a clear educational benefit as well as being fun.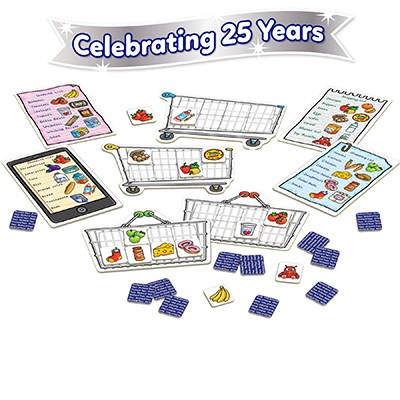 Little kids love playing shop and copying mum or dad writing shopping lists and pretending to buy things at the supermarket and Shopping List captures this fun, make-believe element of play whilst building memory and recall as well as developing vocabulary for little'uns.
Players choose between a shopping trolley or a basket and choose one of four shopping lists and take turns to reveal an item from the cards spread out in the centre. If the card they pick matches an item on their shopping list they keep it and if not, they return it face-down to the centre. Players try to remember where the cards are that they need so they can pick them on their turn.
Shopping List encourages dialogue and conversation, matching, memory and observation amongst other key developmental skills so it is perfect for young families.
The art-work is really cute and will appeal to the children without being too cartoon-y or annoying for the adults. It comes in a small box which is easy to carry around with you and is printed on thick durable card so it will survive long enough for your kids to grow out of it – I would say an absolute winner if you have younger children!
My daughter, now 10, looks back fondly on the precious memories we had together playing Shopping List, I'm sure your kids will love it too!
Title: Shopping List
Publisher: Orchard Toys
Ages: 3-7
No. of players: 2-4
Time: 10-20 mins

Blokus is a really fun and colourful abstract strategy game for players aged 7 and up. It is like an analogue Tetris game where players compete to place their different shaped tiles down on the board, blocking the other players at any given opportunity.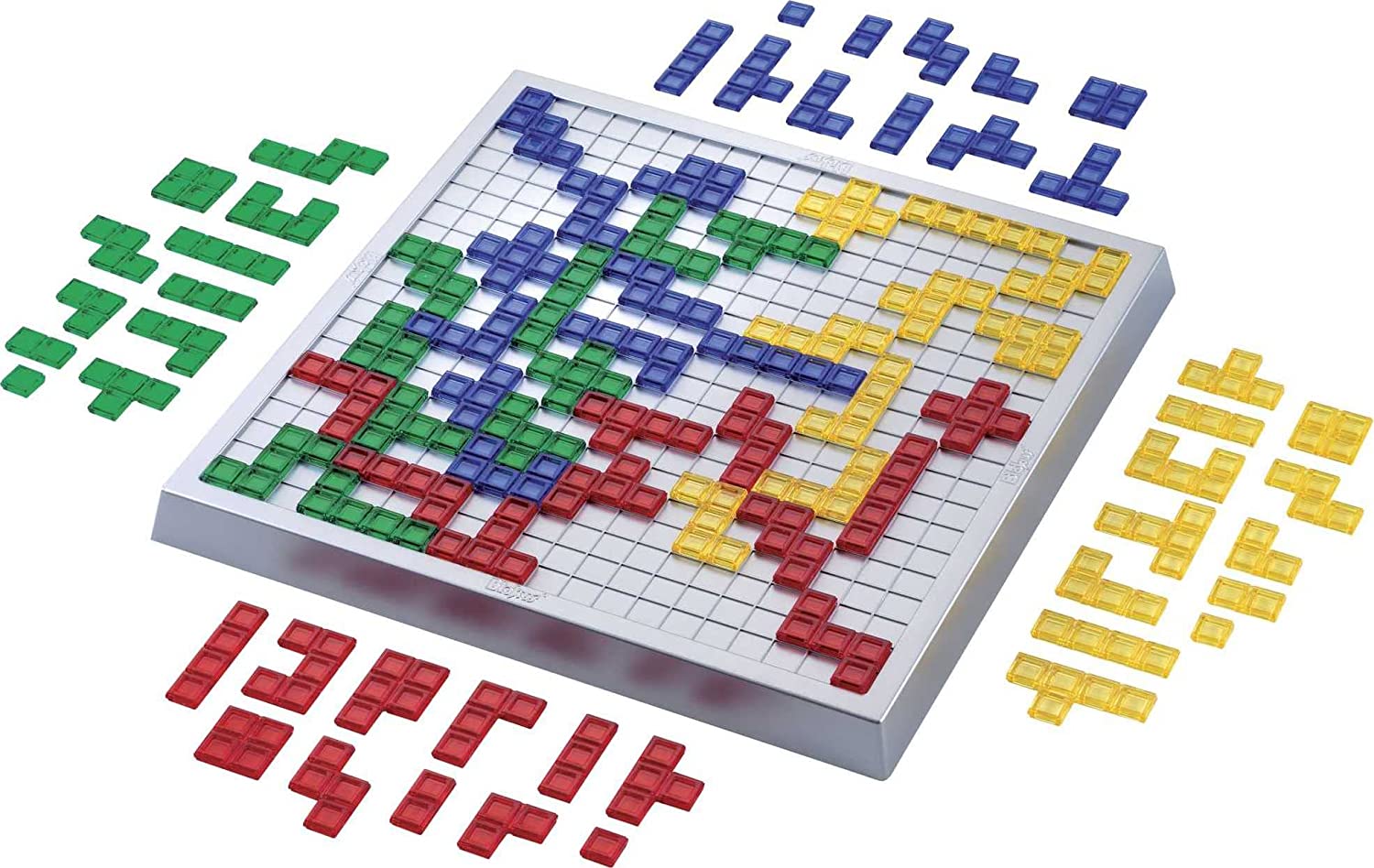 Each player has 21 Tetris-shaped tiles of a particular colour and must take turns laying a tile down so that it touches one of their own tiles corner-to-corner. It is very accessible for children but also has a highly strategic element which can be developed as children mature their logic and spatial awareness skills, making it easy to learn but difficult to master so it can be enjoyed for many years.
A nice touch is that Blokus has rules for solo play making it great for those of us who like to challenge our thinking on our own.
The game comes with very tactile playing pieces which are fun to play with and the almost infinite possibilities will mean that no two games will be the same.
The materials are well-made and are of sturdy plastic so, lost pieces down the back of the sofa notwithstanding, it should last for a long time making it a great investment for the family.
Title: Blokus
Publisher: Educational Insights
Ages: 7+
No. of players: 1-4
Time: 20 mins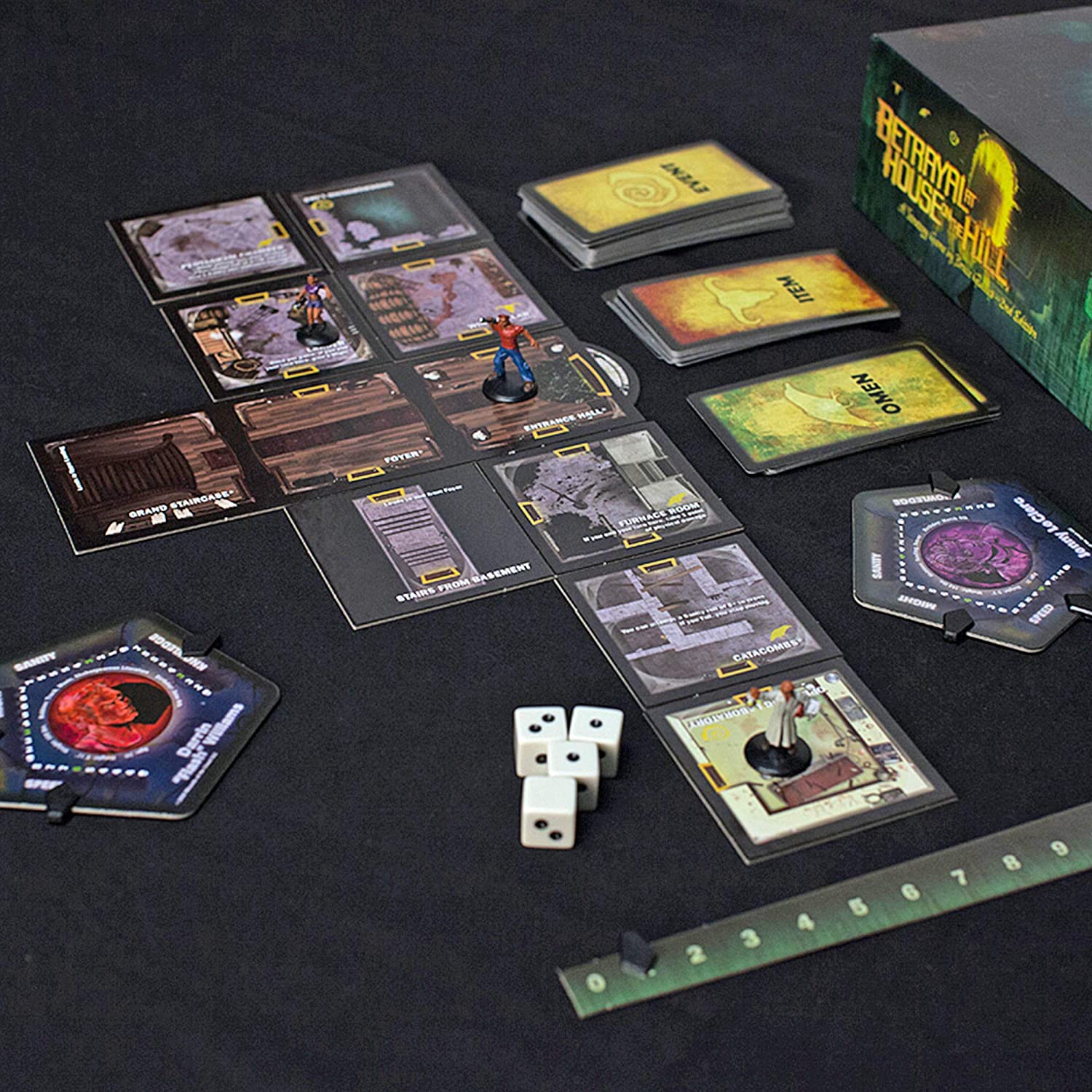 Betrayal at house on the Hill is a fantastic family game suitable for ages 12+. It is a spooky cooperative game with a twist as one player turns out to be a traitor. Each game involves building a mansion tile-by-tile and then working together as a team to escape the horrors that lurk within.
There are 50 scenarios providing hours of entertainment and the artwork is phenomenal. Each scenario provides a new story to follow and a new mansion to explore with the suspense and excitement building throughout each game. The figures are lovely to play with and the tiles and cards well produced.
I love the cooperative mechanic of Betrayal at house on the Hill and the added element of a hidden traitor in your midst makes for excellent game-play. It is definitely one for older children, though, as it involves aspects of horror and, obviously, betrayal which younger children may struggle with.
If you like a good horror story and like your games to have a bit of an edge, then this is definitely for you!
Title: Betrayal at house on the Hill
Publisher: Avalon Hill games
Ages: 12+
No. of players: 3-6
Time: 60 mins
To be continued…
So, those are numbers 20 up to 17 in our top 20 family board games. As you can see I am listing a wide variety of game-types here with options for any age group so I hope you can find something you like or something suitable for that board-game-loving family you know.
Let me know in the comments section if you have played any of these games and what you think of them, or if you have idea for other games you'd like me to review.
And tune in next time for Part 2, Part 3, part 4 or part 5 for more excellent family games – Thanks for reading!
Brendan