Hello!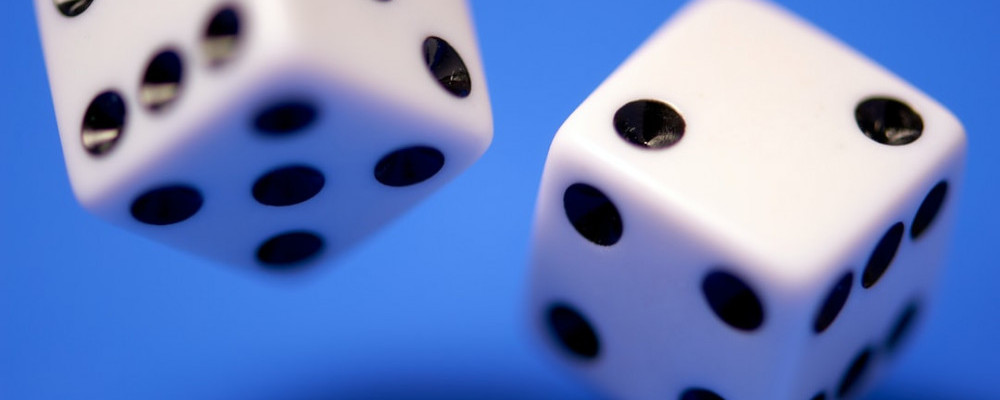 And welcome to part 4 of my Top 20 Family Board Games series of blog posts. If you missed out on my previous posts you can find them here:
In this post I will be showcasing four more great family board games which I have ranked #8 up to #5.
Let's go!
---
Boardgamesbren.com is reader-supported – When you purchase through the links in my posts I may earn a small commission at no extra charge to you. Posts are not sponsored. Read my Affilliate Disclosure here. As an Amazon Associate I earn from qualifying purchases.
---
Pandemic is a fantastic cooperative board game for 2-4 players. You play on a board which is a map of the world and choose from a number of characters to play with, each with their own special abilities and must work together to save the world from a variety of deadly viruses which are ravaging the planet.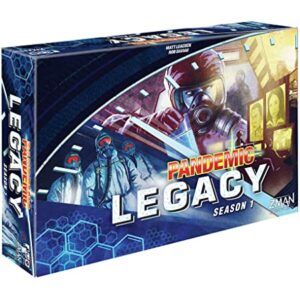 I can't get enough of this game and my kids love it too! Although it is relatively complex at first, older members of the family can, as it is cooperative, work with the younger ones to help everyone succeed. And, actually, once you have the basic game mechanics understood, everyone will be playing their part to save humanity!
One thing I love about this game is the asymmetry of the characters in play. Each character has a different role and specialism to bring to the table. You may be the medic who is adept at treating diseases, the researcher who is able to pass information (cards) to other players easily or the scientist who has a bonus for finding cures. And the interactions between the players is great – it really is a team game!
After taking a hiatus from gaming whilst my kids were little, Pandemic was one of the first board games I got into when I went about re-discovering my passion and I was hooked from the start.
I would thoroughly recommend purchasing the 'Legacy' version as the game develops each time you play with incredible gaming technology. The level of thought that has gone into creating this legacy version is unparalleled and I can't recommend it highly enough!
Title: Pandemic
Publisher: Z-Man Games
Ages: 8+
No. of players: 2-4
Time: 45 mins
Ticket to Ride is a great game which teaches about geography as each player competes to build the longest railway across the continent. There are several different versions so you can choose the one where you live, or visit somewhere new!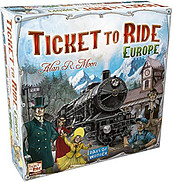 Each player has their own personal destination goals and must build up their network without getting blocked by other players. There are several ways to earn points and the game is quite strategic as you will need to find the best route from one city to another. It is quick to learn and although you are competing with everyone else, there is no direct conflict involved, so hopefully the game does not instigate too many family arguments!
Ticket to Ride is a game suitable for any group of people, whether it's family who are new to board games or your seasoned gaming veterans, everyone will enjoy it and get something out of it. It's simple enough for kids and yet there is enough tension involved to keep the adults coming back for more too – You will need to balance the need to gain more cards with the imperative of claiming routes on the board before your competitors get there first!
All-in-all, a top family board game!
Title: Ticket to Ride
Publisher: Days of Wonder
Ages: 8+
No. of players: 2-5
Time: 30-60 mins
Catan is a gorgeously produced tile and resource based game. The hex-tiles are randomly placed together on the table at the start and dice rolls determine the resources which are produced each turn. Players are competing to build the largest settlement on the Island of Catan and the first to 10 points wins.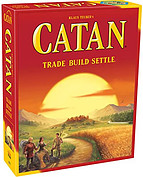 The interaction comes as each player will block the others from expanding their settlements and if you roll a 7 you will be able to move the 'robber' to a rival settlement to stop them collecting resources.
Catan is another game which appeals to both new and experienced gamers and, again, there are several expansion packs available. The basic game is enough to keep you entertained for a long time, the only downside being that you can't play with only 2 players, but there are alternative versions that allow for 2-player games.
There is a strong element of strategy involved and the random distribution of tiles at the beginning guarantees that no two games will be the same. There are multiple ways to earn points: build settlements and cities, build the largest army and build the longest road, so you will need to strategically consider which of these routes to victory you will focus on.
Lots of fun – highly recommended!
Title: Catan
Publisher: Kosmos
Ages: 10+
No. of players: 3-4
Time: 1-2 hrs
Herd Mentality is a top-notch, faced-paced, hilarious party game where the aim is to second guess your opponents and make sure you're not the odd one out. Each round involves reading a card which everyone has to respond to like "what's your favorite finger?" or "Name a famous John". Everyone furiously scribbles down their responses but you have to think what other people are likely to put, for if you are the odd one out you will end up with the dreaded 'pink cow'!
Points are awarded to the players choosing the majority answer, anyone not guessing correctly gets no points and if there is a single player with a different answer they are passed the pink cow which means they cannot win the game unless they are able to offload her onto another player before the game ends.
Herd Mentality is so simple that you will be playing within moments after opening the box and it is so accessible for everyone that the whole family can play. The large numbers of players you can have at the table makes it perfect for those big family gatherings. It is very silly and lots of fun but also has an interesting dynamic of social deduction as you try to guess what everyone else is likely to put down.
Smiles all round!
Title: Herd Mentality
Publisher: Big Potato
Ages: 10+
No. of players: 4-10
Time: 30mins
OK, so there you have it! Four more awesome games for you to try out. Let me know in the comments section which your favorite is or if you have tried out any of those mentioned.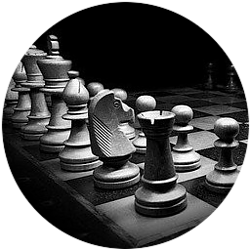 And tune in next time for my final installment of the Top 20 Family Board Games!
Happy gaming!
Brendan